Shopfitters are experts in designing and creating the most effective layouts for retail and commercial spaces. They handle every aspect of shop fitting, including the design, fabrication, and installation of all commercial fixtures, such as displays and showcases, wall fixtures, counters, flooring, doors, and more. The goal of shopfitters is to create functional and attractive spaces that meet the needs of the business and its customers.
Business owners should consider investing in shop fitting since it can boost productivity and profitability right away. Planning and creating a location, whether it is a restaurant, shop, or office, that best represents your brand and invites visitors to come and learn more about your goods and/or services is an art.
How to Choose the Right Shop Fitter for Your Business?
When you need to have your shop fitting, whether to start the business as a new one or merely to renovate the current one you need to be sure that the materials and workmanship will be of the best caliber. How your store appears can have a direct impact on how customers view your company from the inside and outside. There are many shop fitters who can assist with the design and installation of your new interior or exterior, but how do you pick the best ones for your company? Here are some of the best tips for choosing the ideal shop fitter for your project.
Pick a candidate with a strong resume
Your potential shop fitter's experience should be a key consideration in your selection process. If you look at a company's past work, you can learn a lot about them. You might even get ideas for your own designs or notice an aspect of their work that you want to replicate in your store. You should be able to view the portfolio of work that a respectable organization has to offer by going to the aforementioned stores.
Pick a skilled communicator
You must get along well with your interior shop fitter, which necessitates effective communication on both sides. If you cannot reach your fitter during the process, you may have to pay for costly changes later. The secret to effective communication with your fitter is to determine your expectations for the shop fitting work and keep them reasonable; if you are as clear as possible about what you want, your fitters will want to assist you in getting the finest outcomes.
Select a person who can explain it all!
While you may be knowledgeable about running a business and have some lofty thoughts hidden away in your head, it is possible that you are less familiar with what shop fitting entails and the procedures involved with it. Ask your prospective shop fitter to outline the steps they will take at each stage of the job, so you are fully aware of what to anticipate. This can help with the communication issue from the previous point.
Select a fitter with credentials
It may be alluring to choose fitters who offer you their services at a low price but pause and consider why they are so low cost. Even if they do an excellent job with the initial fitting, it probably will not endure since they are either not appropriately skilled or they use subpar materials. If you can locate a fitter who has certifications, you may be sure that their work has industry approval and that they prioritize safety when performing tasks.
Ask your potential shop fitter to walk you through the steps they will take at each stage of the job so you will understand exactly what to expect. This will help with the communication aspect from the previous tip.
Select a credentialed fitter
It may be tempting to choose a shop fitting professional based solely on the lowest price, but it's important to consider the potential drawbacks of this decision. A cheap service may seem appealing at first, but it's likely to be of lower quality and may not last as long as a more expensive option. It's always a good idea to look for a shop fitting professional with accreditations, as this can help ensure that their work is up to industry standards and that they prioritize safety during their operations. While it may cost more to hire an accredited professional, it can be worth it in the long run to have peace of mind and a higher quality service.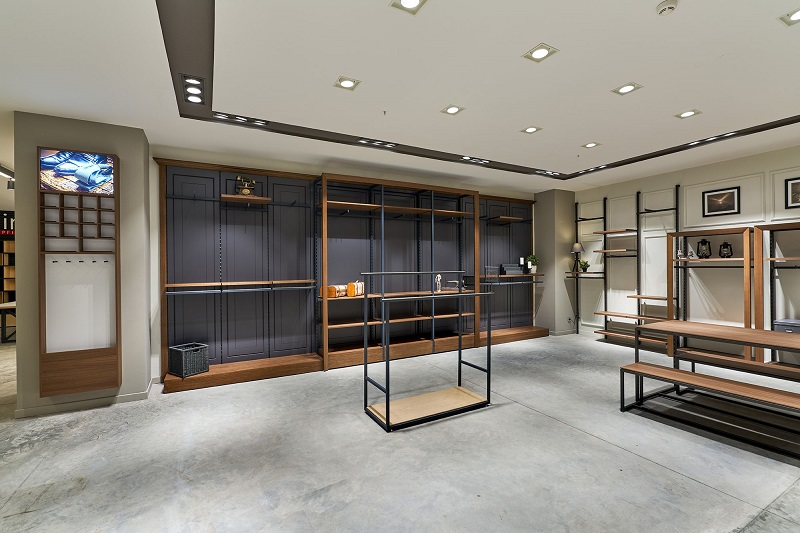 Conclusion
Thus, shop fitting is crucial in helping businesses create a brand that stands out from those of their rivals. It is crucial that businesses that want to dominate the market and have a strong retail presence team up with the best shop fit manufacturers and shopfitters.