There are several factors that play an important role in redefining the ambiance of the café. You can choose from a range of designer tables and chairs. These might look just furniture but are an important element to give a new look to your cafe. Cafe chairs come to the minds of those who are either comfort conscious – Come on, don't hate yourself, it is a healthy trait to have or those who have to attend to the comfort of others, such as those who own a cafe, restaurant, bar or any other business in need of good furniture. Regardless of the need, a relaxing cafe chair is essential.
Here Are Some Suggestions for Choosing the Perfect Cafe Chair:
Choosing cafe chairs should be done with the patrons' comfort in mind. If you haven't checked out the chairs for yourself, please don't hurry into anything. Remember that even if you have the best coffee in town, if your customers are uncomfortable, they won't come back.
It is essential to consider the layout of your cafe's physical area before making any purchases since this will affect the number of chairs you need and their size. Nobody likes to hang around in a cramped, disorganized establishment, so ensure your clients have plenty of space to walk about. There shouldn't be any danger of customers or wait staff running into one other as they move around the space.
Is it going to be a high-chair-only, low-chair-only, or a cafe that offers a range of chair heights? Cafes, in my view, are locations where people spend a lot of time sitting. Thus low or medium-height cafe chairs may be the most comfortable option. Verify the chair's stability by testing its weight. Cafe chairs shouldn't swivel or rock back and forth while patrons are seated. Customers find that quite irritating.
Choose Quality Tables and Layout:
The longer you anticipate patrons staying at your restaurant, the better the quality of the tables and chairs should be. Material considerations are not the only ones to be taken into account. How well your furniture fits, how much space it provides, and how well it's built are all factors in how satisfied you will be with your cafe, which caters mainly to customers on the run. A plastic chair would suffice. For more expensive eateries, a cafe chair may provide that extra level of comfort patrons are looking for. Aluminum and plastic are little maintenance, but leather sells better.
The durability of the chairs you choose for your cafe is another essential factor. For locations with a high volume of customers, like cafes, restaurants, bars, etc., it's wise to choose furniture with industrial strength to accommodate customers of varying heights and weights. It is generally a good idea to check the weather resistance of any new furniture you want to purchase. After everything is said and done, no one wants to buy new furniture only to find that it is the incorrect size or is coming apart after a few months, do they? So make sure that you first decide your requirements and then make a call.
Types Of Cafe Chairs:
Banquet halls, as the name suggests, are the most common locations for banquet chairs. These cafe chairs are convenient since they are simple to clean and convenient to store when not in use. They are suitable for cafes and are usually affordable.
These cafe seats were designed with a mission/shaker aesthetic; thus, they have clean lines and minimal unnecessary ornamentation. The back of most chairs is made from thin wood slats set at an angle, framed by thicker slats of the same material.
Cafes that value aesthetics, durability, and lack of maintenance will do well to invest in aluminum seats. Some types may be folded up and stored away compactly.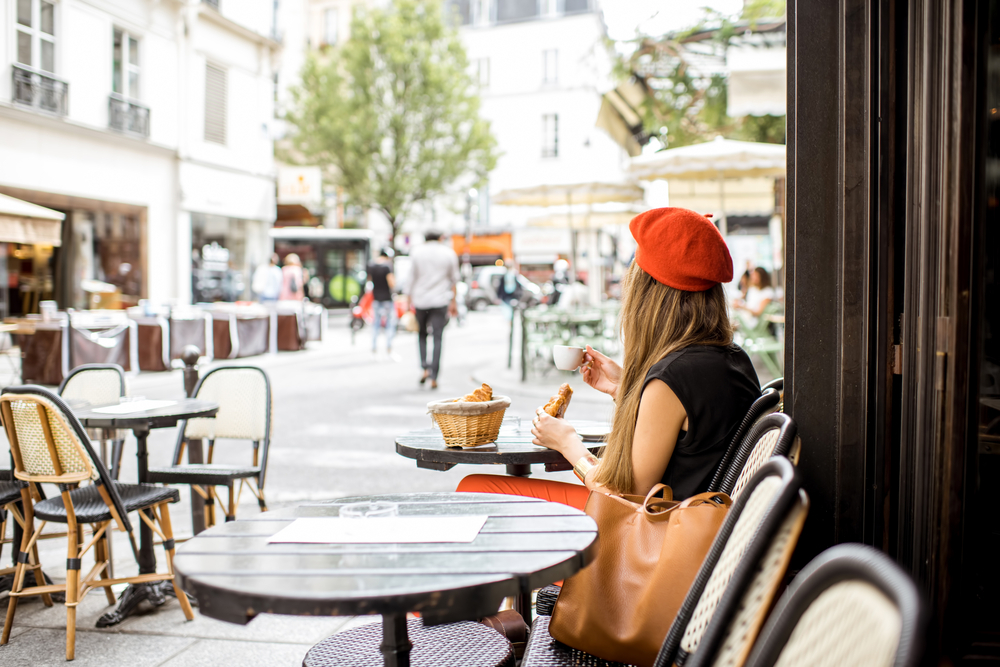 Conclusion:
The moment has come to begin shopping for cafe chairs; luckily, you can access everything you need in one convenient location. Discover the top cafe seats in a variety of designs.
The moment has come to start searching for cafe chairs since you are now armed with all the information you need to make an informed decision. Get acquainted with the most excellent cafe chairs in various designs.