Are you planning to hire pool designers? Do you know how to choose the best one from the market?  It's exciting when you are searching for designers, but can be stressful as well. Designing a pool is not an easy task because you need to install a water heating system to keep your pool water warm in winter and you have to install few water filters to keep your pool clean. Along with that, choosing the slip-resistant pool surface and maintenance of pool is utmost important. Working with an expert is needed since you need an ideal pool finish.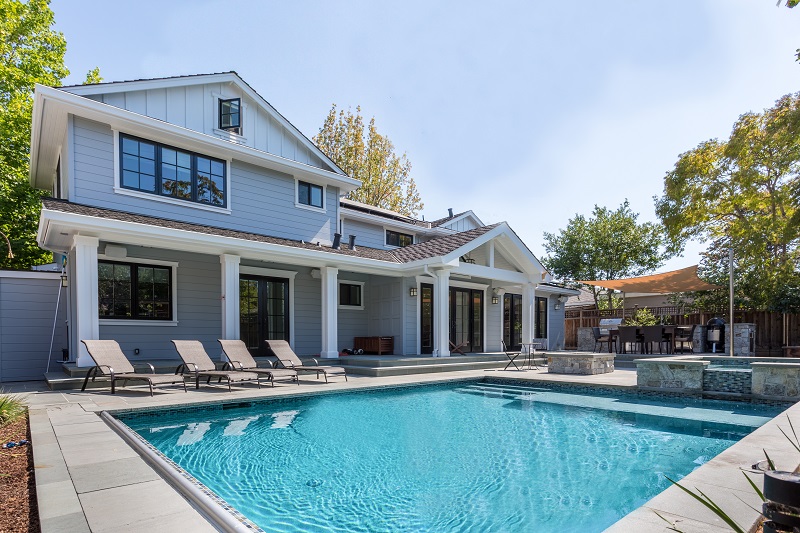 Therefore, it is essential to hire experienced pool designers as they know how to accomplish your goals even on a low budget. So, follow the given steps and know how to choose the right designers.
Find the expertise level
You need to check the experience level of such pool designers before you hire. Thus, you can get an idea about how they deal with their customers and you can check their reviews in this regard. Find out their previous projects and check them personally. They can design different types of pools, as swimming pools can be customized according to the available space in your property. You can also add a separate pool for your children. In this case, you can check their designs and choose the best one according to your budget.
Look at the customer's reviews
Another best fact about choosing Pool Designers is you need absolute changes that exactly look like your expectation. Thus, confirming the previous reports and work of that company simply notify you how good they are in their projects.
You can ask them to show references that help you know them better. You can even check out their projects personally as it helps you know how they enhance the appearance of that area.
Speak with prior customers
To ensure the safety measures, it is essential to speak with customers to know their experience working with them. At this point, these are the things to check with them.
Were you satisfied with their work?
How is your pool functioning?
Did the contractor complete your work on time?
If there were issues, so how long they take time to resolve?
If you have more queries, you can ask them and know everything you have in your mind.
Check Pool designers are licensed or not
Working with licensed professionals is always mandatory as they offer you the best pool design with a limited warranty. Thus, if anything goes wrong with the project you can call them and they will fix it soon. This fully insured company also helps you to be safe with your investment.
In case, if your Pool Designers are not liable to insurance, you can be responsible for an injury that happens to any labour working on your pool. Thus, to be safe and free from stress, always choose a designer who is licensed and insured.
Discuss your projects:
Another best advantage of hiring licensed pool designers is they understand your needs; they will easily manage your thoughts and give your brilliant ideas. So you can come up with the best decision ever. Also, an experienced company deals with all tantrums you have, since they know how to make their clients satisfied.
Ask for quote
You can ask for a quote from different pool designers.  You can compare their prices to choose an affordable one. They can also offer you an AMC or annual maintenance contract and you can sign this contract to save your maintenance cost.
The Bottom Line
So, we hope with the above pointers you can easily find the best Pool Designer for your home. However, if you have more doubts you can speak with the contractor, and he/she is supposed to answer each of your queries.